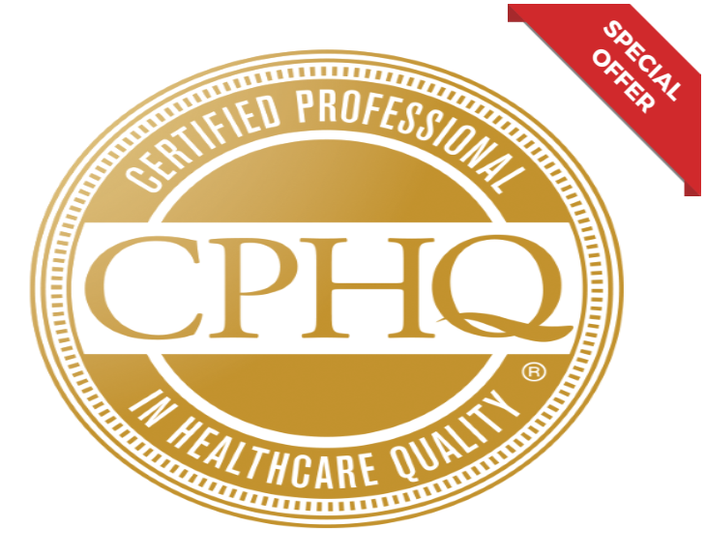 CPHQ Review Course + free 4 books
prepare your self for CPHQ Exam with our Online training 12 month open
Description
This online course is designed to be a self-paced study tool to help you prepare for the CPHQ exam. The course includes 5 modules and follows the exam content outline.

Participants should begin this course with functional knowledge in areas identified on the CPHQ exam content outline. Completion of IHMF CPHQ Review Course does not guarantee a passing score on the examination.
Learning Objectives by module Which available in the Gifted Book:
Module 1: Course Introduction & Examination Review
Identify the course purpose, module purpose and objectives, and resources.
Determine the structure and process for the examination.
Identify test taking tips.
Recognize examination resources that can be used following the course.
Module 2: Quality Leadership & Structure
Identify the alignment between a quality program and organizational systems.
Identify the quality role within credentialing, privileging, and quality oversight.
Explain how accreditation, recognition programs, and continuous readiness activities provide quality oversight.
Evaluate and integrate environmental safety programs.
Recognize statutory and regulatory requirements and outside quality resources.
Identify current and evolving quality practices.
Identify steps to create a quality-driven culture.
Module 3: Information Management
Explain confidentiality principles and the impact of health information management on quality.
Explain types of information management systems.
Identify data types and measurements.
Determine how to collect, interpret, and use data.
Identify statistical analysis methods.
Apply performance improvement tools.
Identify additional statistical techniques.
Analyze data and report findings.
Module 4: Performance Measurement & Process Improvement
Plan for performance measurement and process improvement.
Determine when and how to use teams for quality problems.
Perform or coordinate risk management activities.
Evaluate compliance with internal and external requirements.
Identify how training and education support quality efforts.
Communicate quality issues to staff and organization.
Apply change management strategies and models.
Module 5: Patient Safety
Recognize patient safety goals and priorities.
Identify the role of technology in patient safety.
Identify the quality professional's role in assisting with implementation of patient safety activities.
Refund/Cancellation Policy: IHMF will not issue any refunds or exchanges for online products upon purchase.
Good Luck
Course Curriculum
Course Introduction & Examination Review
Available in days
days after you enroll
Download your Study Guide Book Below Include all Modules
Available in days
days after you enroll
Practice test with 300+ MCQ to prepare yourself for the exam
Available in days
days after you enroll